Child Health Information for Parents & Families
Esse Health Pediatrics is committed to helping keep kids healthy and safe. That's why we have put together these resources that provide valuable information, tips and advice for our patients to learn more about their health.
The information provided here does not replace the advice of a doctor. Please call or text your pediatricians office if you have questions or concerns.
---
Immunizations
CDC - Vaccines for Your Children: cdc.gov/vaccines/parents
On-time vaccination throughout childhood is essential because it helps provide immunity before children are exposed to potentially life-threatening diseases. Vaccines are tested to ensure that they are safe and effective for children to receive at the recommended ages.
AAP - Vaccination Recommendations: aap.org/en/patient-care/immunizations/
The American Academy of Pediatrics (AAP) strongly recommends immunizations as the safest and most cost-effective way of preventing disease, disability, and death..
---
Nutrition
USDA - My Plate: myplate.gov
Nutritious recipes and menu planning serve as the building blocks for healthy meals and overall diet and contribute toward improving lifelong eating habits.
National Heart, Lung and Blood Institute - WE CAN!: nhlbi.nih.gov/health/educational/wecan
We Can! (Ways to Enhance Children's Activity & Nutrition) provides helpful information and dozens of valuable resources for your family, including tips, worksheets, and tools, all designed to help your family eat right, get active and stay healthy.
What's for dinner? Encouraging advice on how to prepare your family a healthy meal (PDF - 744 KB)
by Dr. Kristen Terrill, Esse Health Pediatrics & Adolescent Medicine
---
Travel
Adventures in Traveling with Your Kids - takingthekids.com
Taking the Kids - created by a nationally syndicated travel columnist and the author of more than a dozen books - is your information resource for family, multi-generational and group travel to thousands of family-friendly destinations including unique resorts, lodges, hotels, camps, theme parks, cruises and more.
U.S. Department of State - Travel Advisories - travel.state.gov
World Health Organization (WHO) - Air Travel Advice - www.who.int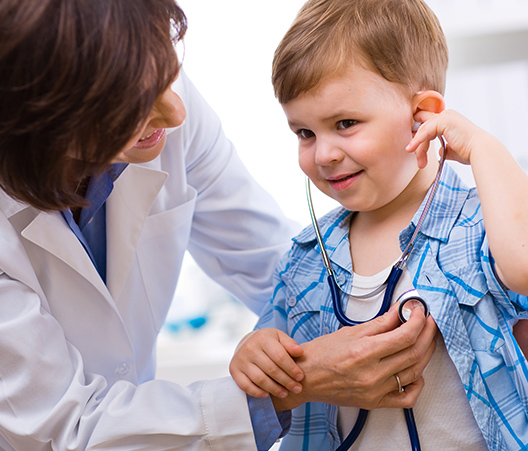 References for Children's Health
HealthyChildren: healthychildren.org
Developed by the American Academy of Pediatrics specifically for parents and includes a lot of information about growth, development and specific medical topics.
CDC - Centers for Disease Control and Prevention: cdc.gov/parents/index.html
You'll find information for parents on a variety of topics from steps for a healthy pregancy and health baby to the critical teen years.
Child Life Services: stlouischildrens.org/conditions-treatments/child-life-services
The Child Life Services department provides a holistic and diverse approach to meeting the social and emotional needs of each child, adolescent and family.