Keeping your child healthy during cold & flu season
Cold and flu season often begins in October, with the most cases of flu occurring between December and February.
One of the easiest ways to reduce your child's risk of coming down with the seasonal flu is to get vaccinated each fall. In addition to your child's flu shot, we also recommend teaching your child healthy habits in the fall and winter months to help stop the spread of germs and illnesses. 
The common cold, influenza, and even seasonal allergies cause many symptoms similar to COVID-19. How can you tell if it COVID-19, or if its a cold, flu or allergies? Below, we break down the differences in symptoms that these illnesses cause.
Cold and Flu Season Basics
1. Wash your hands. 
Teaching your child to wash their hands often will help protect them—and your entire family—from germs. Talk with your child about the importance of washing their hands after coughing or sneezing, using the bathroom, playing outside, shaking hands with people, and before eating or handling food. 
2. Cover your nose and mouth when coughing or sneezing. 
Teach your child to cover their nose and mouth when coughing or sneezing, especially during cold and flu season. You can explain to them that flu viruses are commonly spread by droplets dispersed into the air during coughing or sneezing. 
3. If you or your child is sick, stay home. 
If your child has flu-like symptoms, avoid contact with others as much as possible to prevent the spread of the illness. And if someone you know isn't feeling well or has symptoms of a cold or flu, keep your child away from them until they feel back to normal.
Is it a Cold, Flu, Allergies, or COVID-19?
Symptoms for each illness appear similar, making it challenging to determine what your child may be dealing with. To help navigate your child's symptoms, we've compiled a chart sourced from the National Institutes of Health.
You should use this chart as a starting point only. Not everyone experiences the same symptoms. If your child is sick, be sure to talk with their pediatrician.
Comparing Allergies, Cold, Flu, COVID-19 and RSV

Symptoms
Allergies
Cold
Flu
COVID-19
RSV
Fever
Never
Rare
Usual, high (100–102 °F); lasts 3–4 days
Common
Sometimes
General Aches, Pains
Never
Slight
Usual; often severe
Common
Uncommon
Headache
Uncommon
Uncommon
Common
Common
Sometimes
Fatigue, Weakness
Sometimes
Sometimes
Usual, can last up to 3 weeks
Common
Uncommon
Extreme Exhaustion
Never
Never
Usual, at the beginning of the illness
Common
Uncommon
Stuffy, Runny Nose
Common
Common
Sometimes
Common
Common
Sneezing
Usual
Usual
Sometimes
Rarely
Sometimes
Sore Throat
Sometimes
Common
Sometimes
Common
Uncommon
Cough
Sometimes
Common
Common, can become severe
Common, dry cough
Common
Chest Discomfort
Rare
Mild to moderate
Common
Common
Common, Wheezing
Loss of Taste or Smell
Rarely
Rarely
Rarely
Common
Rarely
When Should I Call the Doctor?
If you have any doubts or questions, it's best to call your doctor. An illness that seems like a cold can turn out to be the flu or COVID-19 which can cause similar symptoms. Learn more about When to Call Your Pediatrician. 
Flu Shots for Children at Esse
Doctors recommend that kids get a flu vaccine every fall, beginning at the age of 6 months old. The flu vaccine helps reduce the risk of illness and hospitalization and helps prevent spreading the virus to family or friends. 
If your child is over the age of 6 months, reach out to your Esse pediatrician to set up an appointment for the flu vaccine. 
Book your child's flu shot appointment now 
If you're a new Esse patient, find an Esse Pediatrician. 
If you're an existing Esse patient, call or text your doctor's office to schedule your child's flu shot appointment.
COVID-19 Information  
For up-to-the-minute vaccine information and COVID-19 protocols, we recommend referring to the CDC website.
---
Esse is Here to Help
Esse Health Pediatrics offices have extended hours and weekend appointment availability to make it easy for you to bring your child in for a visit.
If your child already sees an Esse Health Pediatrician, call or text your doctor's office to schedule an appointment. For new patients, see our locations to find a doctor near you.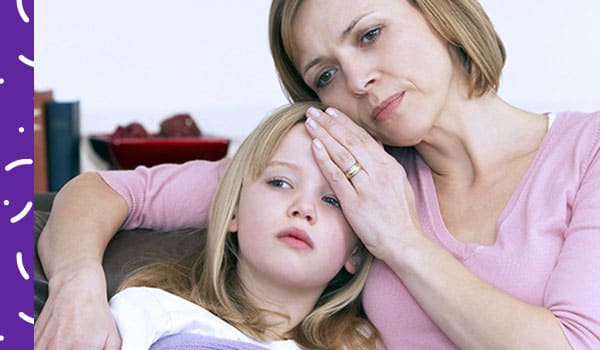 Do You Know the Right Dose?
If your child is sick and your doctor has recommended Tylenol, Motrin, or Advil, we offer an easy-to-use dosing chart. 
---