We have specific programs to help care for children with common chronic conditions
The pediatricians and nurse practitioners of Esse Health Pediatrics provide care and resources to help children and parents have better control of their illness, decreasing trips to the hospital or to see a specialist.
Our teams can help manage the common chronic medical illnesses children experience including:
Asthma The most common chronic disease of childhood, asthma is a respiratory illness with periods of coughing, wheezing or trouble breathing. Esse Health Pediatrics will help you understand your child's asthma, help you identify and control their triggers, and will manage the medicines to keep your child feeling well.
Attention Deficit Hyperactivity Disorder (ADHD): A common mental health condition, Esse Health Pediatricians can diagnose and treat ADHD. In addition, we can connect you with resources to give your child more support at school and at home.
Acne: Many teenagers develop acne. The Esse Health Pediatrics team can help you and your teen understand what causes acne, how to care for your teen's skin, and what medicines will help control your child's acne.
Concussion: A concussion is an injury to the brain following a blow to the head. Esse Health Pediatricians can diagnose concussions in children. We can also provide guidance and support for parents in working with schools and coaches to help your child overcome a concussion in a prompt but safe manner.
Other common pediatric conditions we care for:
Allergies: Allergies can cause your child to experience all kinds of uncomfortable symptoms and can be a frustrating and miserable experience for you and your child. Esse Health Pediatricians understand the struggle allergies can cause children and are committted to bringing your child long-term allergy treatment solutions that provide relief.
Bed-wetting: Most children outgrow bed-wetting over time – some children need extra help. Our pediatricians can address issues that may be contributing to your child's bed-wetting such as a hormone imbalance, urinary tract infection, or diabetes.
Behavior Problems: We have experts in behavioral pediatrics who can diagnose, monitor, and treat behavioral problems. Whatever your child's particular challenges, our team will work with you to design an effective management plan for your child's best possible future.
Constipation: Constipation in children is a common, yet painful, condition in which the child has difficulty having bowel movements and passing stool. Your child's care team will work with you on a plan to treat constipation based on such things as the cause of the constipation, dietary needs, how long your child has had trouble with constipation, and your child's ability to tolerate medications, tests or therapies.
Eczema: Eczema, or Atopic dermatitis, is a long-term skin condition that causes dry, itchy skin. It's a very common condition that first appears in babies and children between ages 3 and 6 months. Our pediatricians will help create a treatment plan that will depend on your child's age, general health and how severe the condition is.
Headaches: A headache is a symptom and not a disease or disorder itself. Which means there can be numerous possible causes of headaches in children. If your child is experiencing frequent or debilitating headaches that are preventing them from normal activities, contact one of our offices to schedule an appointment.
---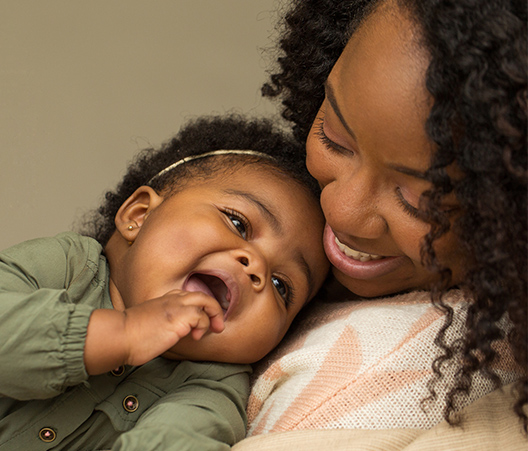 Schedule Your Appointment Today
Our board-certified pediatricians provide care for children whether it's the sniffles or complex medical problems that require teaming up with specialists at the local children's hospitals.