Welcome to Esse Health Pediatrics!
Our pediatricians and pediatric nurse practitioners are passionate about providing the best medical care for children of the St. Louis region.
We achieve this by developing a long term relationship with our patients and their families to put the wellness of the children we care for in the center of our decision-making. As your child's Medical Home, we will guide your kids through a healthy childhood and care for them when they are sick.
Please explore our website and connect with one of our offices to find out how Esse Health Pediatrics can help you raise your children to be healthy, safe and strong.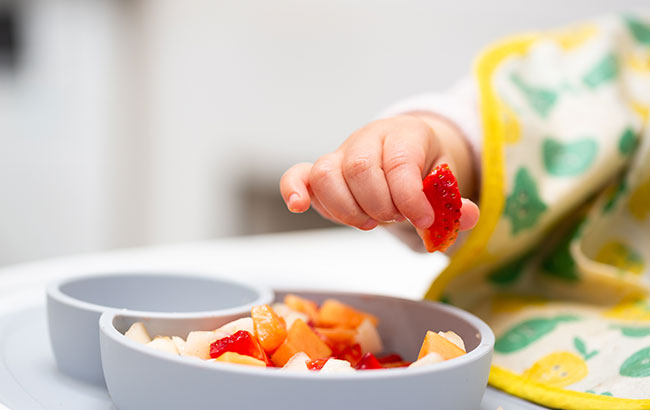 PINCER GRASP DEVELOPMENT IN BABIES
Our own Dr. Peter Putnam was interviewed for an article in Parents magazine about when babies develop their Pincer Grasp. View the article here.

Find a Pediatrician
The Esse Health Pediatric team provides advice and health care services for you and your family at 6 convenient locations throughout the St. Louis Metro area.

New Patients
Welcome to Esse Health! Click below for patient forms, insurance information and everything you need to know as a new patient.

Patient Portal
Connect with your doctor when you are at home through our Esse Health Patient Portal. Click below to learn more about Esse Health's Patient Portal!

Find a Specialist
Our team of physicians and providers focus in a variety of different specialty areas.

Pay My Bill
Looking for a fast and easy way to pay your bill? Esse Health offers multiple options.

Careers
Physician and other healthcare opportunities.
Help your kids stay healthy
Check out these tips for healthy living
Getting the Right Care at the Right Place